Mystery Babylon: America's Fate Revealed in Scripture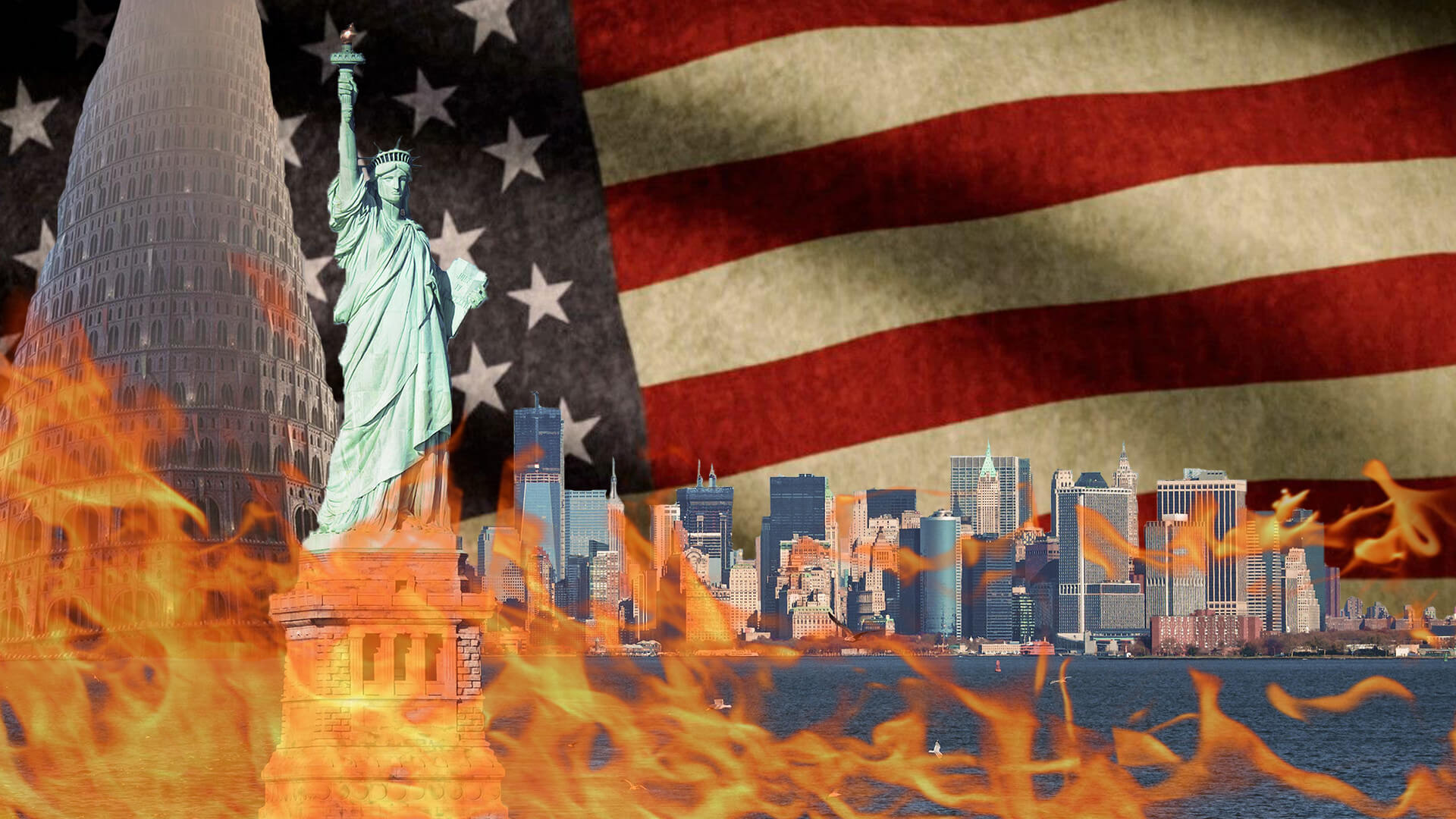 Many contemplate whether or not there are prophecies written about the nation of the United States in the Bible, although a lot of leaders and scholars are beginning to agree that America is the Mystery Babylon corresponding to Revelation chapters 17-18, Jeremiah chapters 50-51, and some even claim verses in Isaiah. Others will argue that this modern day Babylon is the literal location of where the old Babylon sat over in Iraq, where others theorize it is the Vatican in Rome, to China or Russia. After sorting through the plethora of information on the internet, throughout books and teachings in churches, and through current events reported by the media, one can confirm through the subtleties, America the Great is truly crumbling before our eyes and has been under the wrath of judgment through the unique symbolism pointing towards The Whore of Babylon.
It is important to recognize that by taking everything in text literally, one cannot come to an accurate conclusion, but through critical thinking and divine guidance the seemingly insignificant pieces of the puzzle can be placed to make an overall picture to what these prophecies were all pointing towards. This next focus will primarily be on the overall qualities of what prophecy describes the new Babylon to become. From this source it lists the following criteria from scripture to what Babylon's characteristics would be:
Mystery Babylon is a nation, not a system (Jer. 50:12)
Babylon has a mother that bore her (Jer. 50:12)
Babylon's mother will be ashamed (Jer. 50:12)
Babylon will reap the wrath of the Lord (Jer. 50:13)
Babylon has sinned against the Lord (Jer. 50:14, 24)
Babylon was the hammer of the whole earth (Jer. 50:23)
She has been proud against the Lord (Jer. 50:29)
The Lord is against Babylon (Jer. 50:31)
Babylon will be called the "Lady of Kingdom's" (Isa 47:5)
Babylon will have a drought (Jer. 50:38)
Babylon is a land of carved images (Jer. 50:38)
Babylon are insane with their idols (Jer. 50:38)
The other nations in the world are drunk off her wine, or deeply influenced by her (Jer. 51:7, Rev. 18:3)
There are people who live in Babylon that originate from other countries (Jer. 51:9)
Babylon is located around many waters (Jer. 51:13)
Babylon is abundant in treasures (Jer. 51:13)
Babylon tried to get up to heaven (Jer. 51:53)
Babylon becomes a dwelling place of demons. It is a prison for every foul spirit. It is a cage for every unclean and hated bird. (Rev. 18:2)
The businessmen of the earth become rich because of Babylon's abundance (Rev. 18:3)
Babylon glorified herself and lived luxuriously (Rev. 18:7)
Other kings and rulers of the earth will have become rich and lived luxuriously because of her (Rev. 18:9)
The businessman will weep because they can't do business the same anymore (Rev. 18:11)
Babylon will have a great city that allowed others to become rich because of her wealth (Rev. 18:19)
Babylon's businessmen were the great men of the earth (Rev 18:23)
From their sorcery, Babylon's businessmen deceived the whole earth (Rev. 18:23)
There is a lot of sorcery and enchantments going on in Babylon (Isa 47:9)
Babylon will be the center of the world (Rev. 18:3)
Babylon uses astrology, sorcerers, and mystics for guidance (Isa. 47:13, Rev. 18:2)
Many in the church in Babylon will be lost sheep (Jer. 50:6)
Pastors & influencers in Babylon will lead the church astray. (Jer. 50:6)
They don't rest in the Lord anymore (Jer. 50:6)
The church will no longer be there (Rev 18:23)
The main points are underlined to discuss and confirm America as this Mystery Babylon. Firstly, according to prophecy, Mystery Babylon is a nation. Also, she is a daughter called the "Lady of Kingdom's" and surrounded by many waters. Not only that, but the United States is the melting pot or the conglomerate of nationalities who all funneled through one of the most iconic relics, the Statue of Liberty on Ellis Island. She, the nation symbolized by Lady Liberty, has all of these qualities without a doubt. She sits on the harbor of New York, one of the largest ports for commerce around the world.
Before getting into more details about the nation as a whole with the remainder of these prophetic qualities, there are some symbolic and noteworthy details to discuss about Lady Liberty, or perhaps she should be called Ishtar, or Isis. She could even be depicted partially from the Colossus of Rhodes from the Greek Empire. This story starts with a French sculptor named Frédéric Auguste Bartholdi. His idea was first pitched in 1869 to Egypt at the Suez Canal for a "lighthouse" which would have been a lady draped and holding a torch, but it was rejected. The statue was to look similar to their goddess Ishtar "of love, beauty, sex, desire, fertility, war, combat, and political power." In the original Babylonian culture it was believed that one would be saved and purified of sins by having sex with the priests/priestesses in the temples. The same paralleled similarities are seen within Mithraism.
The comparison is strikingly similar. Years later after Bartholdi visited the United States, he joined the Freemason Lodge Alsace-Lorraine in Paris in 1875 and his statue which is now called Lady Liberty was installed and gifted to the United States in 1876. The rays extruding from the crown of the statues heads are a representation of old sun worship of being illuminated in the light of secret knowledge. She is the national symbol in which depicts a "mother-figure of spiritual prostitution." The link is that the Romans took the goddess Ishtar and re-named her "Libertas" or "Liberty" in English. This pagan idol worship has carried from generation to generation with slight changes but the same core ideologies.
Throughout history the passing down of the Babylon spirit and culture can be seen and represented in scriptural sense by the below images:
The key part to all of this through the symbolic representation of the pagan worship paralleled throughout all of the goddesses and gods of each civilization and how they were all strikingly similar. America now holds on to the last part of Iron and Clay because it has Rome and the Roman Catholic Church's heavy influence with idol worship, rituals, and perversion of interpretation in doctrine. Never before have the majority of people fallen away from the church or become lost or influenced by corrupt and adulterated teachings as in America. This feeble notion of America being established only by Christians from divine intent has been an illusion and is plundering into something much more diluted and immoral. Even the former President Barak Obama in 2006, was quoted saying:
"Given the increasing diversity of America's population, the dangers of sectarianism have never been greater. Whatever we once were, we are no longer just a Christian nation; we are also a Jewish nation, a Muslim nation, a Buddhist nation, a Hindu nation, and a nation of nonbelievers."
Ask yourself, do the majority, for example, in the Abrahamic faiths truly "love each other" as commanded? There are those out there that do their best to keep perfecting in that law of love, but many are deceived and do not because of the ways and influences of Babylon. No religion is exempt from the strong influences of Babylon. More media coverage of witches congregating and casting spells on America's leaders, as well as worship with bad or evil intent has exponentially emerged. Take Chicago for example, over the years it has become a complete war zone.
From mass murders skyrocketing all across the US, the increase in riots and looting, highest incarceration rates, the biggest producers and distributers of prescription and non-prescription drugs, it seems the only thing safe to say the nation fulfills the prophecy of Revelation 18:2 because it is becoming overrun by demons. Check out some statistics to prove this point of America in comparison to around the world: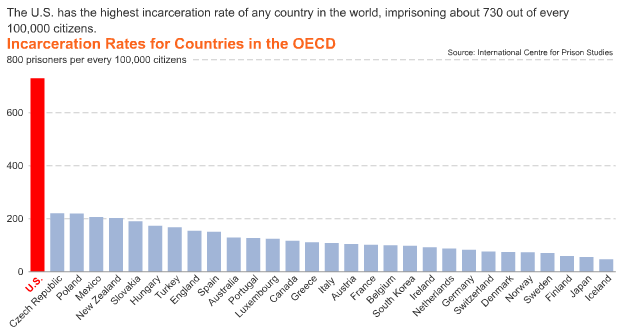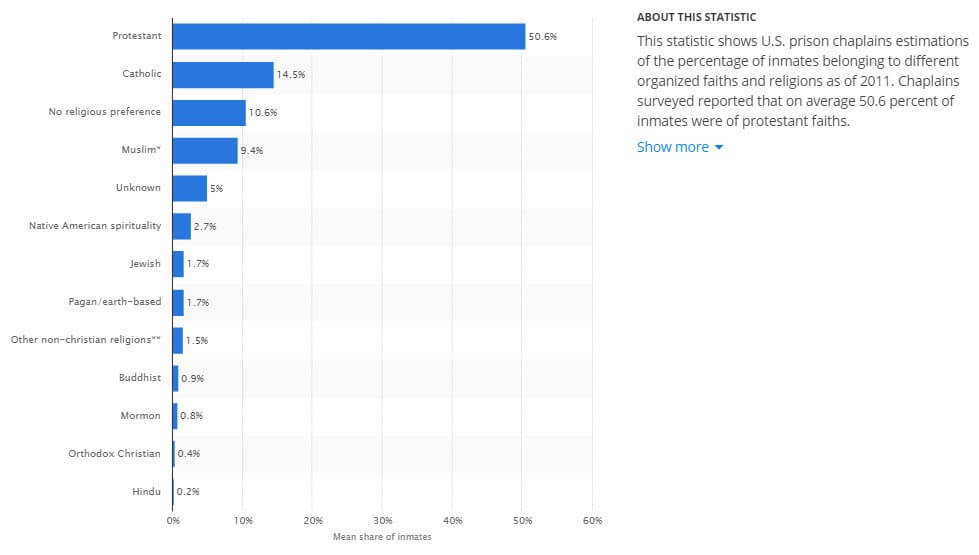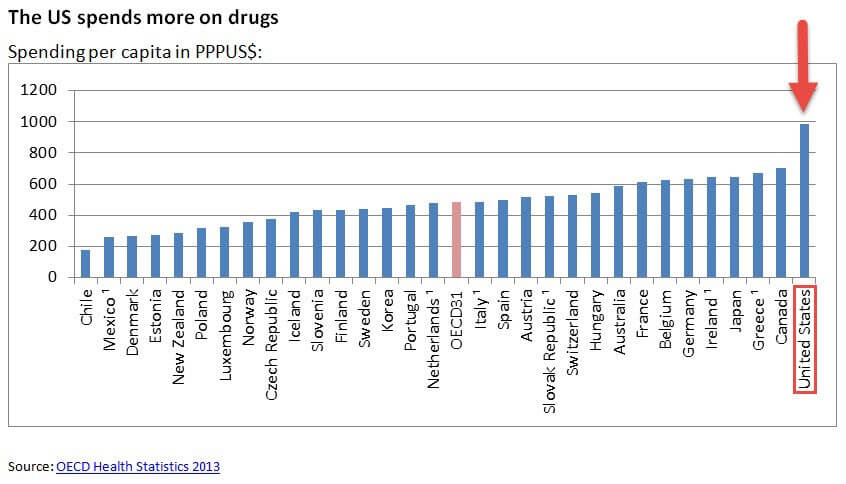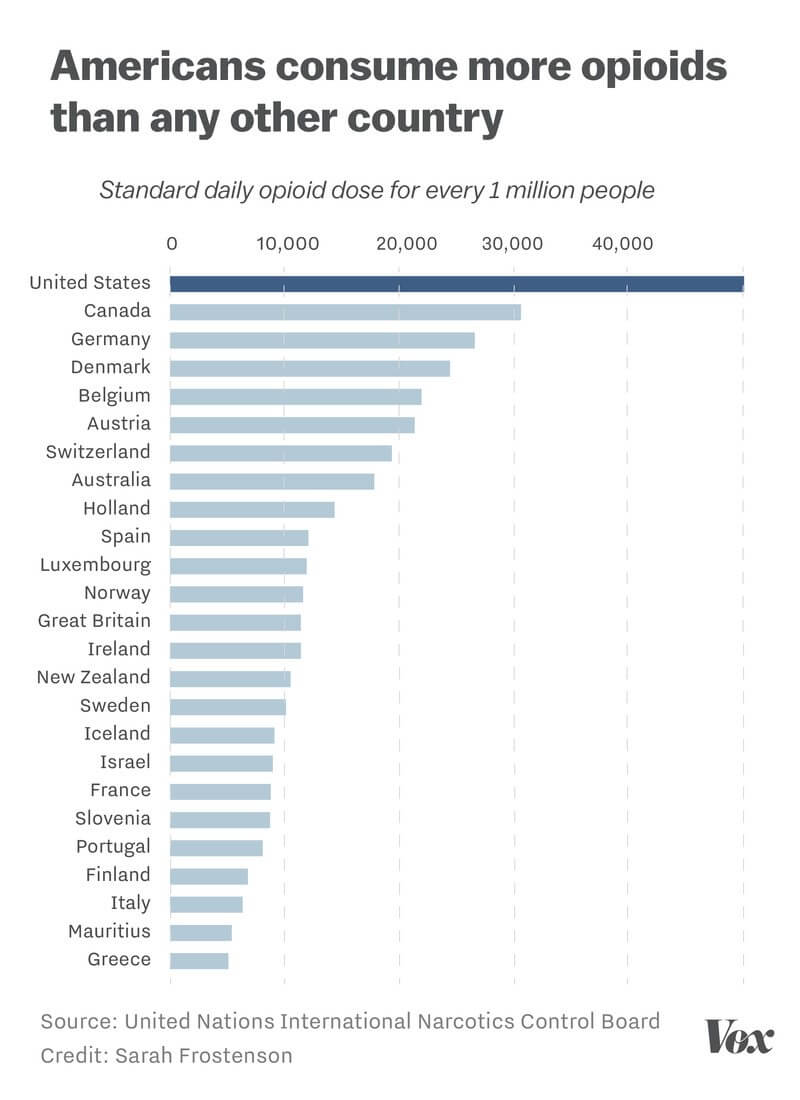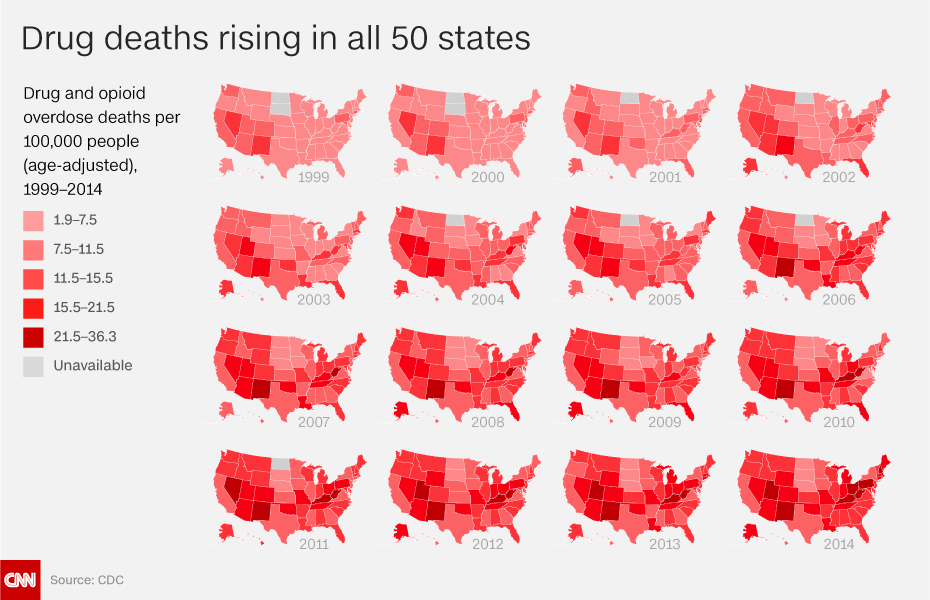 If these did not come as a shock, you might want to do some more research because you will begin to open your eyes to her atrocities.
Corrupt teachings and unrighteous rulers are not all that has contributed to America being Babylon, but the materialism, life of luxury, and unhealthy self-love have come from her wealth from business with nations all over the world and the central banking system making her paper note hold value over all other currencies. Sadly, many all over the world DO wish to live in America and be like her. They are all drunk on her wine, yet they do not realize the life of luxury is done by the Ponzi scheme of living in debt and being a slave to those who loan money. Idols of materialism and carved images of the dead are nothing in the realm of righteousness.
To name other reasons and clues to how America is the new Babylon and that it cannot be Iraq, conveniently abridged written here, are listed with scriptures below:
America holds the majority of the dispersed Jewish population (Jer. 50:8, 25; Jer. 51: 6, 45; Isaiah 48:20 and Rev. 18:4).
America the main city (NYC) as a deepwater port, interestingly enough where most commerce is done, ships enter New York City and port to a town called "Babylon". (Rev. 18:11-13;17-19).
America is a manufacturing nation, and Iraq is not. (Rev 18:22).
America is known for its police state. (Jer. 50:23).
America has the large population and immigrants. (Rev. 18:15; Rev. 17: 1,15; Jer. 50:16; 51:13; Rev. 17:1, 15).
America is powerful, oppressive, respected, envied, hated, different heritage than the whole world. (Isaiah 18:2).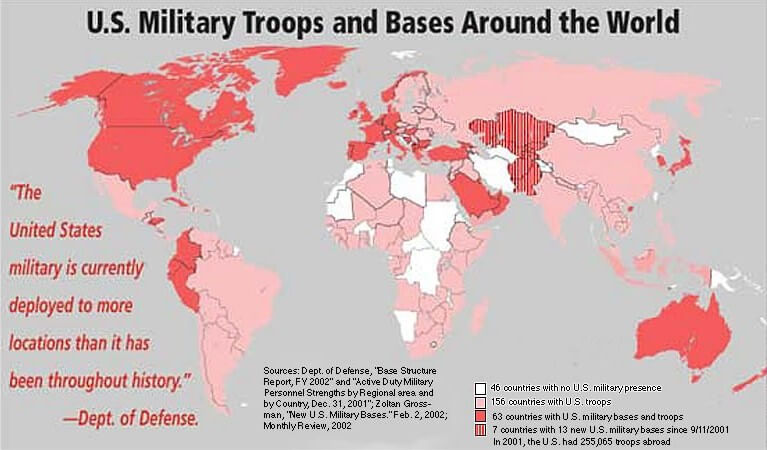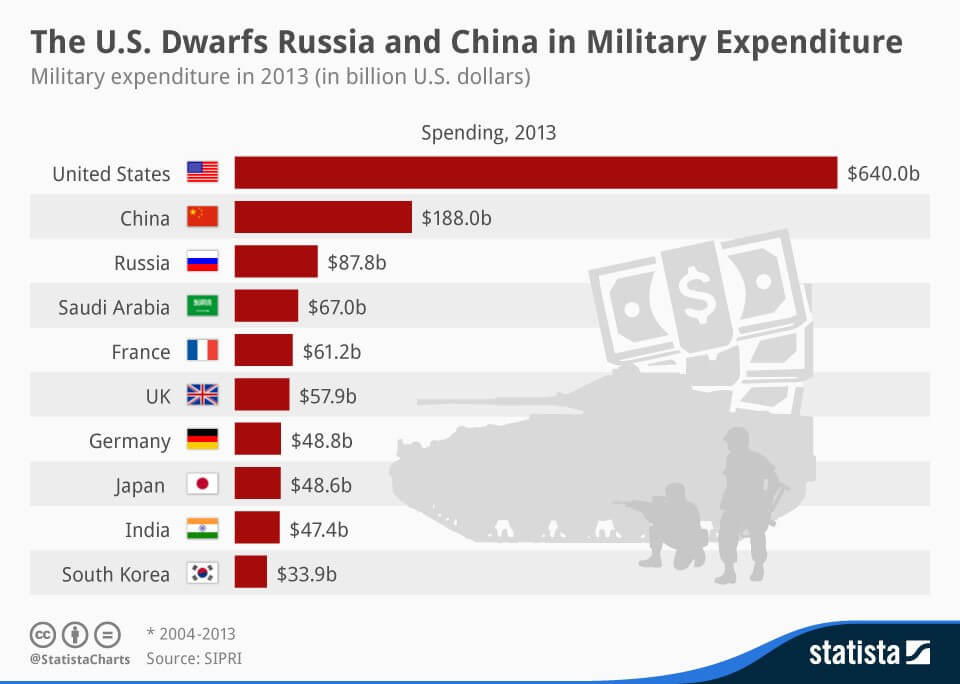 America has a huge hand in agriculture, and has urban and cosmopolitan land. (Jer 50:16,32).
America has shed much blood throughout the major and proxy wars, through other self-motivating activities towards destabilizing other nations, atrocities to their own citizens, and persecution of Christians. (Rev. 17:6).
And more…
The last topic to note would be how the Vatican or Rome could not fulfill all of these roles as the United States of America does. It is its own governing state, but it is not a nation. The Pope does have final authority and meets with world leaders in all diplomatic endeavors and is among the richest institution on Earth. Many will say that because "all roads lead to Rome" and it is on the 7 hills that could be the depiction in Revelation 17, or how the colors of the Bishops and Cardinals (purple and scarlet) were linked to the woman clothed in prostitution and wealth. It could fulfill a few requirements, but it does not come close to the remainder of what America has and is continuing to do throughout the world.
For brevity's sake, no other ways, for now, will be added to this article, but there are many other sources out there to verify or corroborate and point towards the prophecies that show America as Babylon. Before the closing statement, there is one more topic to discuss to wrap this in a nice ribbon and give you the gift of insight and knowledge. Realize in scripture there have also been warnings about the Mystery Babylon, and from the previous source here they are listed:
You should remove yourself from Babylon's land (Jer. 50:9, 51:6)
Babylon's young men will not be spared (Jer. 51:3)
The most proud in Babylon will stumble and fall (Jer. 50:32)
There will be fires in the proud' s cities and they will devour him (Jer. 50:32)
Those that come against her will be cruel and not show mercy (Jer. 50:42)
These warnings are very heavy and real, not to mention the returned Christ, Lord Ra-El (RayEl), gave a command to leave Babylon in His Address to the World back in May 2011. Many will and still scoff or feel exempt from this command and judgment, but by being a part of the nation and its atrocities so will those that make up the nation as a whole.
The command was given for far greater reason than man can imagine. Here's the thing, does a parent tell their child everything if they are not ready? Absolutely not, they must grow and mature just as we are still growing and maturing in the eyes of our Almighty Father and His Son. We as a species are not ready for the cold hard reality that the Lord is aware of, that He is protecting His flock the best He can, so show some respect and obedience just as a child should to their parents or elders. Think long and hard if you want to be disobedient and end up be judged as it is written in scripture. Playing the victim or pretending by making excuses will not be your ticket in or your saving grace, remember ignorance is no excuse and you will be judged consequently. Lord RayEl recently Tweeted the following:
The world stages are being finalized in position from Biblical prophecy and from the media coverage of what the world governments are doing. Biblical and secular texts are corroborating each other and we are truly in the End Times and the judgment hour of nations has almost passed. Please take the time out of your busy life to pray, seek, and research thoroughly to help yourself, your family and friends to see the truth and the light that the world leaders are hiding from the general public. The adversary is good at his job, but he will be finished soon as all will be revealed as the long-awaited Moshiach will take His throne. Be the change you want to see and continue to Love God and Love Each Other. The curtain is closing, what will you choose to do?