FROM PRINCE ENLIL TO LORD RAYEL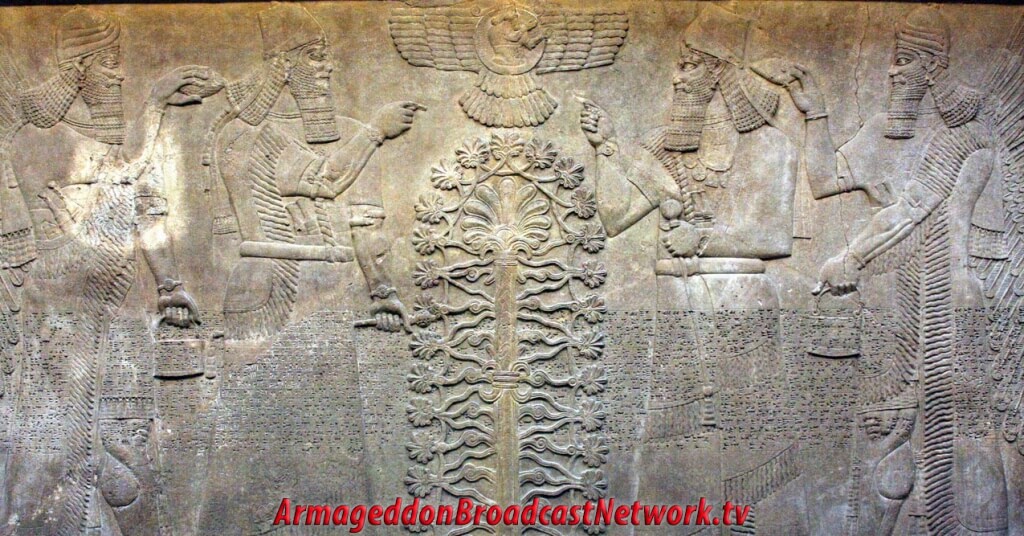 The History of the many incarnations of Prince Enlil.
Crown Prince Enlil was commander of the Earth Forces that had been sent to Earth to extract Gold thousands of years ago. He was, essensially, sorting out his brother Enki`s mistake.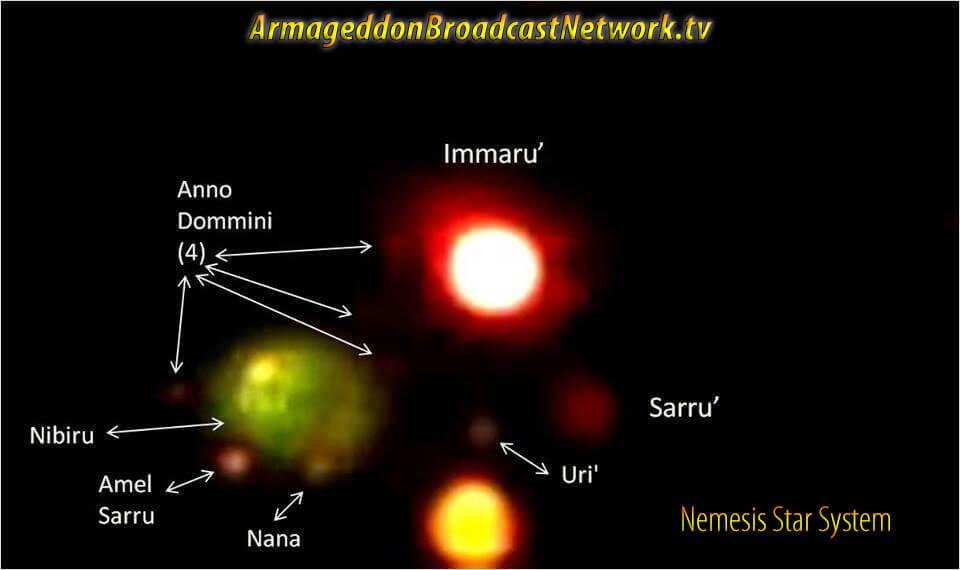 We have to start in a system of Planets that you may not be acustomed to, and you need to understand that these planets are a part of our system too.
They are planets and moons you dont know very much about and you may find it hard to believe in them because you cannot see them. Yes, they have a star that they circle which is called Nemesis. And yes, I am talking about Nibiru. There are of course 6 other planets in the system.
The names are as follows: Nibiru, Helion, Ferrada, Arboda, Harrington. These the names they have come to be known as to the humans. The original Annunaki names are a bit different. They are: Nibiru, Sarru, Amel Sarru, Nana, Uri, and Anno Dommini, each having the Sun – Nemesis.
One thing you may not know is that Prince Enlil, who is heir to the Anunnaki Throne, is also Yeshua. He also goes by other names too which will be explained at a later time. Did you know that it was Prince Enlil who created the huge platforms in Israel and the take off platforms at BaalBek Temple in Lebanon?
He also constructed the temple Mount Platform in Jerusalem…. and if you have ever been there, you would note that the same core of huge monoliths are used to create the base. The shear weight of each huge monolith block.
You can see this from the picture inside the tunnel system following the western wall (RIGHT PHOTO).
Prince Enlil was a very clever commander and builder. Do note that he built Mesopatamina on a 33 degree parallel. This is extremely significant. Before it was refereded to as Mesopatamina it was called Cydonia yep exactly the same as on MARS, and at the same degree… 33.
Yes, Mars is an outpost for the Anunnaki.
Enlil was one of the supreme deities of the Mesopotamian pantheon. He decreed the fates, his command could not be altered, and he was the god who granted kingship. His temple, é-kur, the "Mountain House," was located in the city of Nippur, the religious centre of Mesopotamia up until the second millennium BCE. His temple was the most important temple in all of southern Mesopotamia.
There has been much debate concerning the writing, etymology, and hence the meaning of Enlil's name. These elements are important to discuss because they also relate to an analysis of this deity's functions. The writing and reading of this deity's name is not certain (see below), and even if we do read den-líl, the translation of "líl" is contentious. The Sumerian word "líl", whose Akkadian equivalent is zaqīqu, means "ghost, phantom, haunted" 98;129-30; but a translation of Enlil's name as "Lord ghost" makes little sense in the context of his mythological attestations.
The interpretation of líl as "wind" is apparently a secondary development of the first millennium BCE , which has led to an interpretation of Enlil's name as "Lord Wind" or "Lord Air" . This interpretation has led some scholars to reconstruct a vertically ordered cosmology that consisted of the gods and heavens. Enlil (atmosphere), and Enki (earth), but this remains very problematic. Other scholars make reference to Enlil as the "Lord of the Air", when he is seen acting in co-ordination with the storms and winds, e.g., Enlil "the roaring storm" . There are issues, however, with both ideas, the vertical ordering of Mesopotamian pantheon is rather simplistic, and the references to Enlil as a storm are usually in the context of wider destruction, where the storm could be apposite imagery for Enlil as a powerful, devastating god rather than as a specific "storm deity", e.g.,The Lament for Sumer and Urim.
Without question Enlil, with Anu and Enki , form the supreme Mesopotamian triad of deities. Moreover, Enlil's prominence and power can be seen in his titles and epithets: "The Great Mountain", "King of all the lands", "Father of the black headed people" (The Lament for Nibru, "Father of the gods",  the latter being Enlil's name that is only mentioned in literary and religious texts.
Moreover, Enlil's position as a supreme deity was abstracted to the concept ofellilūtu, "Enlilship", a term applied to others, both human and heavenly, who held paramount authority.
Enlil's role in the mythology of Mesopotamia is based on his power and authority, and as such he can create and destroy. Enlil is described as the "decreer of fates" , and in the Akkadian Anzu myth Enlil holds the tablet of destinies, the possessor of which commands the world. It is Enlil who granted kingship to the rulers of Mespotamia, e.g., on the Vase Inscription of Lugalzagesi, Enlil gave the nam-lugal-kalam-ma "kingship of the land" to Lugalzagesi, "Enlil … bestowed kingship on me (Ur-Namma (2112-2095 BCE)" (Ur-Namma the Canal digger. Enlil's command is said to be unalterable, once he had made a decision, there was no way of changing it, although he did have to revise his decision to destroy mankind through the flood which is told in the Atra-hasīs myth and the flood tablet of the Gilgameš epic. In addition, Enlil was a provider, and as such he was declared the "Lord of abundance" in a hymn for Šu-Suen (2037-2029 BCE) . However, Enlil could also take such plenty away and devastate the land, e.g., in The Lament for Urim, he is said to have "brought the storm of abundance away", to have "annihilated the land, silenced the city", and destroyed their houses and demolished their walls Enki and the World Order .
Some Sumerian myths narrate how other gods visited Enlil to give him the "first-fruit offerings", e.g., Nanna (Nanna-Suen's Journey to Nibru). This should be interpreted as a gesture of deference and acknowledgement of Enlil's highest authority.
So now you have a new knowledge of Enlil. Now I will let you know more about him and how and why the Noahs Flood happened.
For those who are unaware, the Enki tablets that people go on about are mostly incorrect. Enki made up a lot of the information.
Prince Enlil has the true version of events, and He is back with The Armies of Heaven with him. The Anunnaki are not pleased with what has happened to hu-mans and that they are used, ect. The Anunnaki are going to free mankind from their bondage. They will bring mankind up to their level of intelligence and compassion.
Now I must point out that not only has Enlil been here as himself, but he has also incarnated as other personas throughout human history.  One such incarnation was Horus. Yes, I am referring to the Egyptian God Horus.
Biblical and Torah code evidence have provided the confirmations once again.