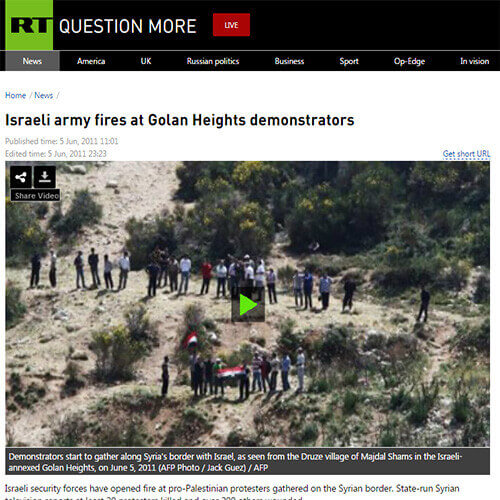 Israeli security forces have opened fire at pro-Palestinian protesters gathered on the Syrian border. State-run Syrian television reports at least 20 protesters killed and over 200 others wounded.
Tags
Conflict, Military, Middle East, Protest, Politics, Paula Slier, Rory Suchet, Israel
Hundreds of Palestinians have gathered on Sunday on Syria's border with Israel. The protesters attempted to storm the border fence, when Israeli soldiers fired warning shots into the air. But this seemed only to inflame the crowd.