The Truth of the Udumbara Flower
According to the Buddhist sutras, the Sanskrit word "Udumbara" means "an auspicious flower from heaven." Volume 8 of the Buddhist scripture Huilin Phonetics and Interpretation says, "Udumbara is the product of ominous and supernatural phenomena; it is a celestial flower and does not exist in the mundane world. If a Tathagata or King of the Golden Wheel appears in the human world, these flowers will manifest due to their great virtue and blessings."
The "King of the Golden Wheel" is Lord RayEl, and now you know that the "Golden Wheel" is "Elysium", which looked golden to the ancients when they would see the sun reflect off of it.
Additionally, it is believed that Yeshua began his ministry during his 30th year of life. The earliest modern-day Udumbara found was in Korea in July of 1997 on a golden brass Tathagata (Buddha) sculpture in a Buddhist temple in Kyungki-Do, during Raymond Elwood's 30th year of life.
Two widely reported traits:
1. It seems to literally sprout on anything, without the need for soil.
2. It is nearly indestructible, growing right back if damaged.
Luke 3:23 Yeshua was about thirty years old when He began his ministry. He was the son (as was supposed) of Joseph, the son of Heli,
http://www.falun-dafa.net/en-udumbara/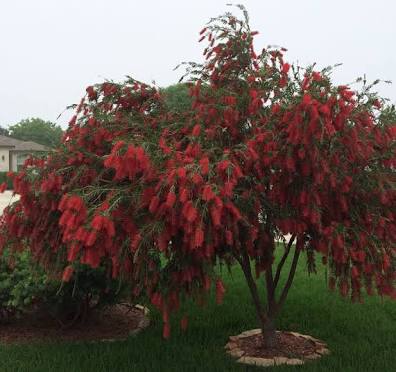 They've appeared in a Buddist temple, under a nun's refrigerator, and in Archbishop Mat Staader's backyard, so there may be a case to be made for them growing near "Servants of the Divine", but I haven't tracked all of the reported blooms, so I can't really make a definitive statement on that.

Archbishop Matt Staader says "The ones in my backyard are still there, after having appeared several months ago, blooming off the branch of a native Australian plant called a bottlebrush, which has bought red flowers, completely different in both size and appearance compared to the Udumbara."
More information about the Udumbara flower can be found here.
For more information, please watch ABN's The Whole Truth episode going into more detail on this event. The video link can be found below.